"A Good Tree"
Jan 06, 2018
By Leslie Chandler
I have a group of friends who are very special to my husband and me. We all met at church starting about 18 years ago now and have been sharing our lives since then. Giving back is important to all of us, and over the years we have been able to see much "good fruit." We truly thank God for all our blessings.

So, inspired by our friendship, I created a 10" x 10" linocut based on Matthew 7:17, but then I had a dilemma: how to make enough high quality prints without a press?

That's when another good friend came to my rescue. Ann Gruchy, a very talented local Ottawa artist, generously offered to let me have a day to myself in her fabulous studio space (on a hill overlooking farmers' fields) where I could use her printing press! I jumped at this opportunity and printed all day long! After some trial and error, I ended up with a limited series of original prints, one for each friend, close family members and my husband and myself.

The actual image of the logs came from a photo I had taken of an old wood pile in our backyard. I knew one day it would find its purpose, just like a good tree and good friends and family.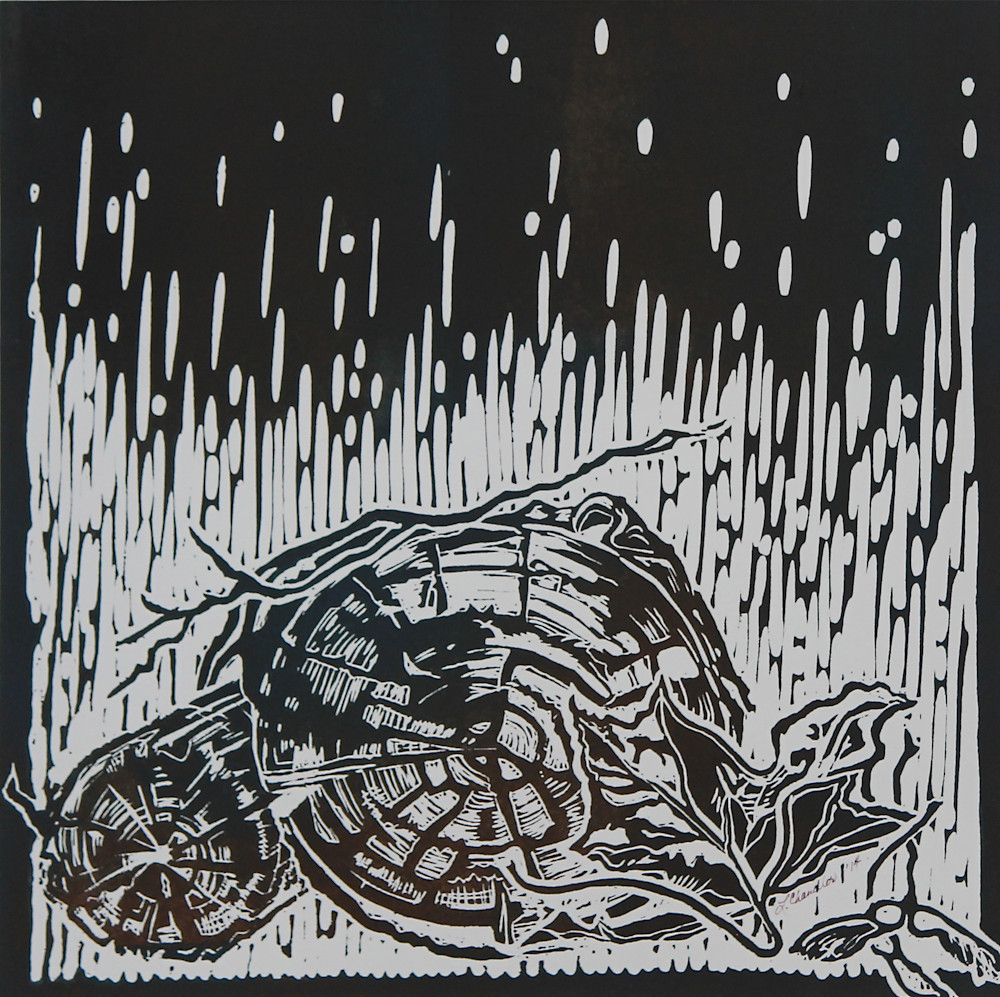 (This original artwork is from a limited series linocut print owned by the artist and created with block printing ink on Arches cold-pressed archival 140lb. watercolour paper.)